Loosbühelalm – Alm Hut & Rooms
Your Popular Hiking & Excursion Destination in Großarl, Salzburg
Mountain lovers! – In the fabled valley of meadows, the Großarltal, a gem awaits: the Loosbühelalm hut. The popular hiking destination in Ellmautal, at 1,769m above seal level offers a magnificent view.  Here, our team will spoil you, in winter and in summer, with products made at our very own farm. For those who think the Großarler Almidylle is not enough, then you are in the right place – rooms for up to 42 people make overnight stays at the alm an additional possibility. Thanks to our large seminar room we can also host celebrations and events. The large playground with petting zoo makes our hut in Großarl a popular destination for kids as well.  Spend the evening in our comfortable dining room by the fireplace during bad weather and still have a great hut holiday in Salzburg! At Loosbühelalm, everyone is a welcomed friend!
We have open from 10th of May until 05th of November 2023.
Live pictures of the Loosbühelalm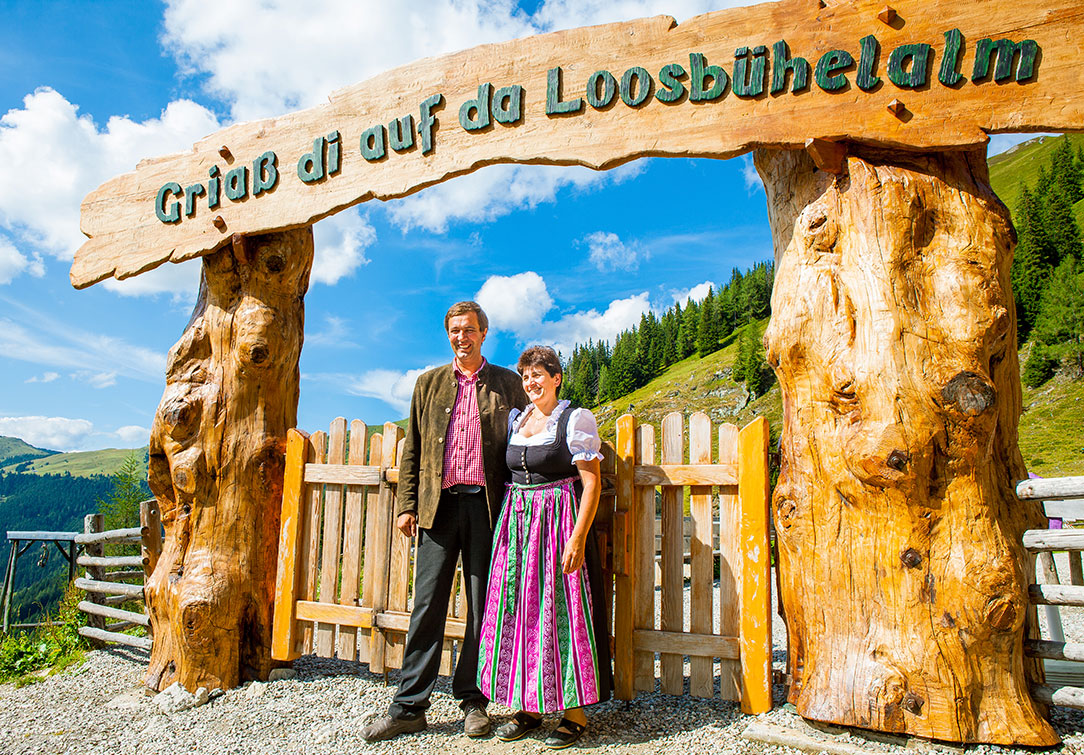 Favorite Destination in Großarl
Away from everyday life, from noisy streets and stress – the Loosbühelalm is considered an exceptional hut in the Grossarl valley – the valley of meadows. Come visit us while hiking, mountain biking, ski touring and much more and enjoy the cozy hut atmosphere. The traditional Austrian cuisine is made with products from our very own farm and the real Großarler hospitality makes the hut even more authentic.
Winter holiday in Großarl at 1,796 m! The Loosbühelalm is now open in winter.  Experience the open air, away from ski lifts, while ski-touring, snow-shoeing, or while tobogganing. Spend pleasant evenings in the hut with your friends in the comfortable rooms while playing a card game, or enjoying a good snack, or maybe even a schnapps.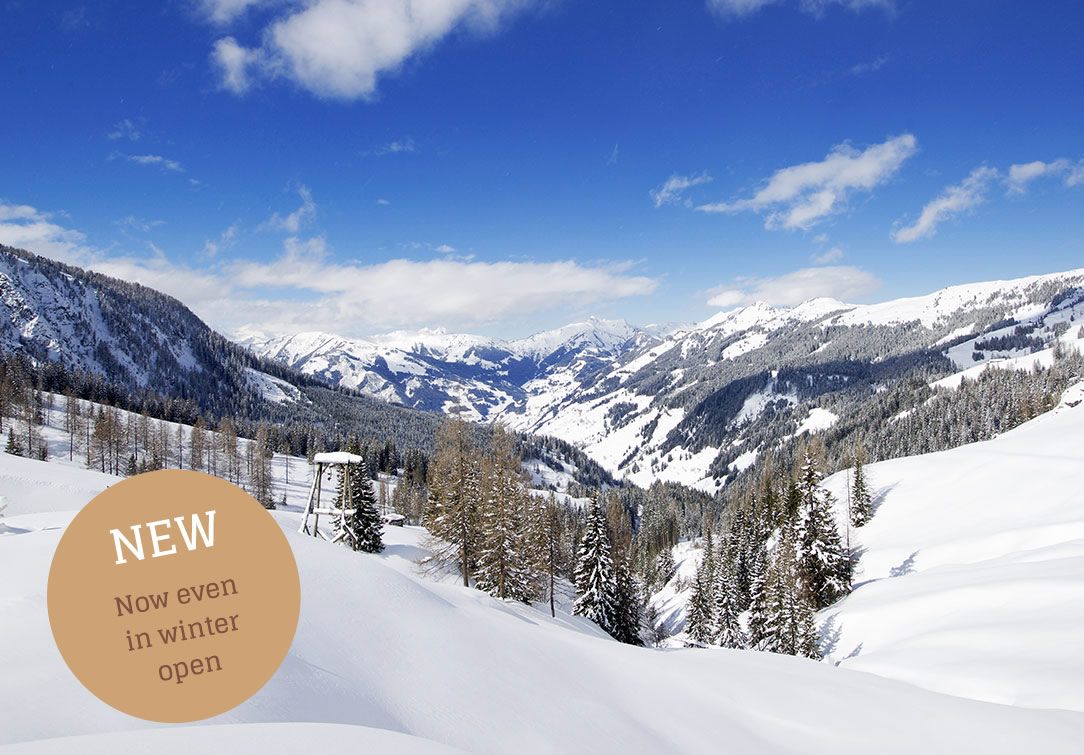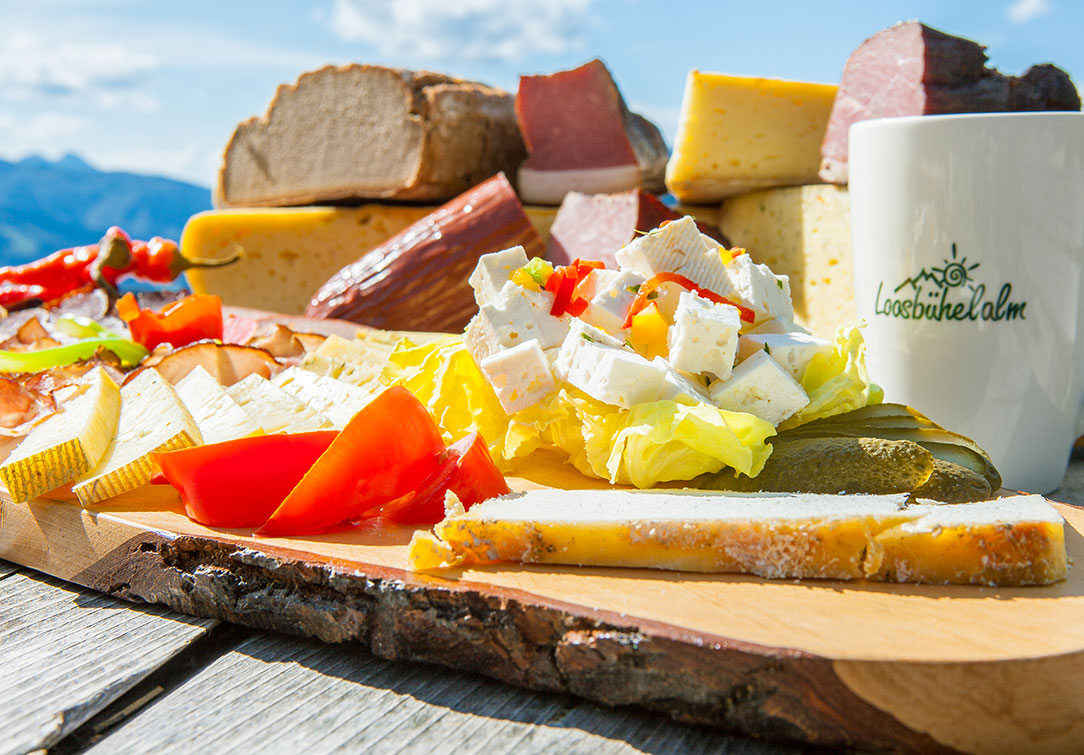 As a certified "GenussHütte," Loosbühelalm is known for its homemade products.  Especially popular, are the various cheeses, produced by master of the house Hans, who maintains strict quality standards for the "GenussRegion" "Grossarltaler Bergbauer Cheese". Goat cheese lovers will especially get their money's worth. In addition, the fresh-baked brown bread, traditional alm butter, and tasty bacon are also delicious. We also serve homemade schnapps to help you digest.
First flowers protrude from the bright green meadows, birds are chirping, and the mountains are calling! Various hiking trails and mountain bike routes will bring you to our traditional alm hut in Großarl. Discover the wonderful nature while hiking and biking in Großarl, while also enjoying the the fantastic panorama of Ellmautal. Come forget the hardships of everyday life in the  majestic mountain landscape of the Salzburg region.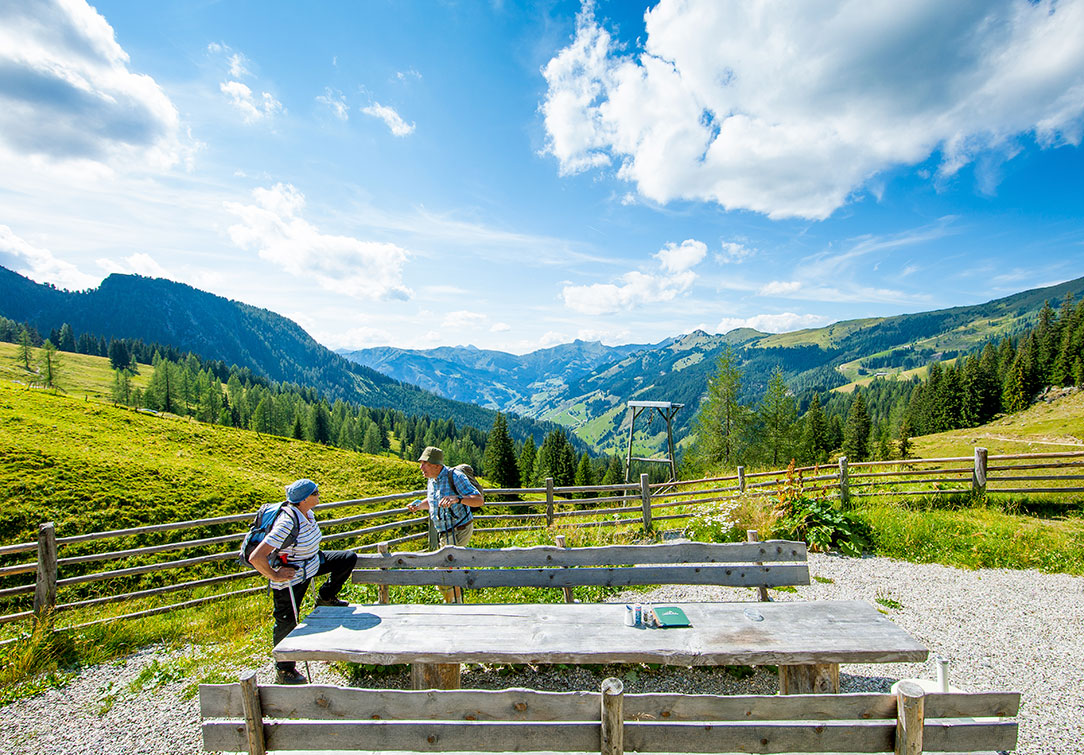 The Ellmautal is known for its serene, untouched nature. Here,  far away from ski lifts and mass tourism, you have the opportunity to relax and recharge.  Stress and noise are out of place here.  Various hiking routes in summer lead to the hut, as well as the mountain bike trail. The valley is very popular in winter for guests looking to ski-tour or to do some winter hiking.  Enjoy the magnificent mountain landscape while relaxing on a hut holiday at Loosbühelalm in Salzburg and take some time to recharge.
Videos About Loosbühelalm in Ellmautal
Excursion destination in summer & winter
Harry Prünster at the Loosbühelalm
Summer at the Loosbühelalm
Promotional Film about Loosbühelalm